---
The importance of brand and identity to the success of your business cannot be overstated. A strong logo is the centerpiece of a strong brand and will be a symbol of your business, express the key elements of your work and fit in with modern design practices. Your logo should convey your company's unique selling position, look professional and create a visual memory for your customers.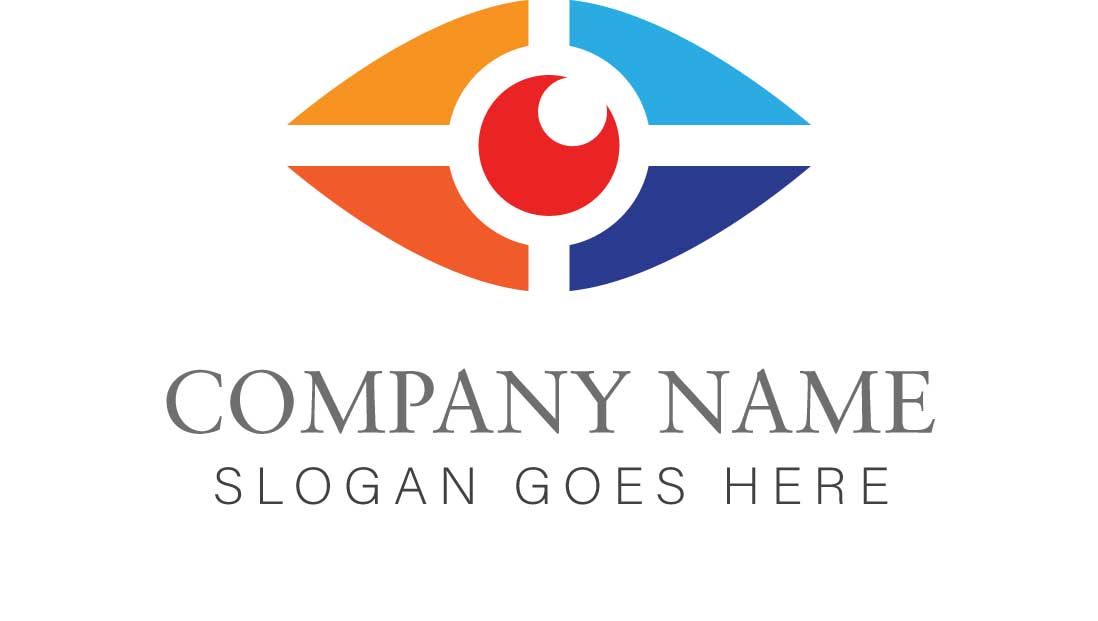 If you are creating a new website or redesigning your existing one, this is a perfect time to assess whether or not your logo is pulling its weight. Even the best new website will not be performing at a top level if your logo isn't up-to-date. The logo will look out of place and convey a mixed message to website visitors.
And, if you conclude that you need a new logo, chances are your company's overall branding touch-points need some attention as well. Branding encompasses much more than logo design. A well-crafted set of branding guidelines will cover every element of your company's marketing, including logos, acceptable logo variants, fonts and typefaces, corporate colors, graphics and photos, tag-lines and descriptors, and more. The brand will encompass all of your marketing materials, including letterhead and company forms, signs, apparel, advertisements, etc., to maintain consistency in communicating your image to the public.
– logo created by Christy Jerding for a Web Luminary client.
Your website developer may be able to handle a rebrand for you, or may recommend the services of someone who specializes in that field. Regardless, website design is a vital component of any company's branding and should integrate seamlessly into the overall marketing strategy.
What is a logo and why is it important?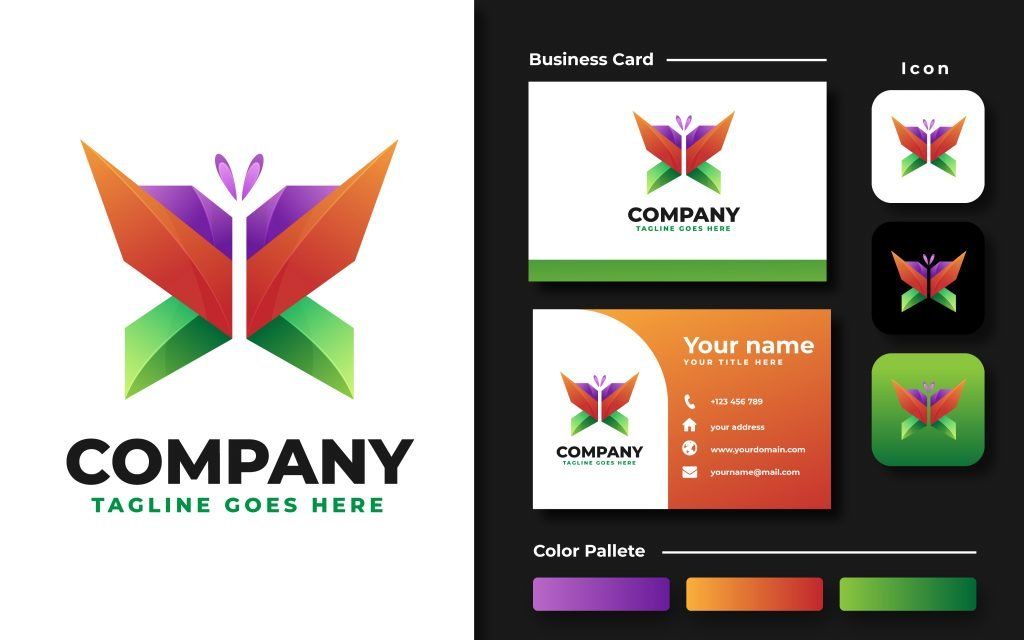 A logo is a graphic image that represents your company. It provides instant customer recognition and conveys a positive impression of your work to outside audiences. In other words, your logo is the "face" of your business.
Humans are visual creatures. Half of your brain is involved in processing visual information. The brain can identify images seen for a little as 13 milliseconds. People can remember more than 2,000 pictures with at least 90% accuracy. These facts add up to the conclusion that your company's visual identify is critically important to your marketing:
1. You only get one chance to make a first impression. If you were going to meet a potential client, would you wear your dirty gym clothes? Probably not, because it would convey the wrong impression about your work. The same principle applies to your logo. You want to put your best foot forward with potential customers.
2. It sets you apart from your competitors. Your logo should get your customers' attention just long enough for you to show them what makes you different from your competitors and why they should work with you rather than someone else. But without a great logo, you're just another generic option that doesn't stand out from the pack.
3. It tells your customers who you are. The most important message to convey to your customers is your unique selling proposition — what makes you special. Are you fun and casual? Are you innovative and cutting edge? Are you traditional and dependable? A good logo will help convey your uniqueness so that you connect with your target audience.
Your website content and design can be top-notch, but the wrong logo can undo all of that work if it communicates the wrong impression.
You might need a new logo if …
Some companies hit the design jackpot and can keep the same logo for decades. (Think Coca-Cola, Nike, Bass Ale.) But most companies need to periodically refresh their logos or even change them altogether. Some reasons for revisiting your company logo:
1. Your logo was done quickly, without time to think it over. Was a vendor hounding you for art for company shirts? Did you need something to give a website designer under pressure? Did you think, "this is OK for now," and it's 10 years later?
2. Your products or services have expanded or changed. Did you start out serving pizza, and then add sandwiches? Have you changed locations or consolidated some operations? The old logo may not be sufficiently communicating the range and quality of work that your business provides to your customers today.
3. Your competitor has a fresh, bold, up-to-date logo. If another business is projecting an image as the latest and greatest, no matter how solid your reputation, your company may suffer in comparison.
4. Your logo is hard to read or understand, especially when used in new ways, such as on social media channels. That logo may look great on a full-color sign, but falls flat on a black-only printer. It may work fine on letterhead, but is unreadable on your Facebook page. A good logo is simple and flexible so that it can be used successfully in different ways.
5. Your audience has changed. Maybe you've noticed that your customers used to be in their 20s, but now are over 40. Some of your new products are more tailored to families rather than singles. If your target clients have changed, chances are your logo should change with them.
You want a new logo, but what happens now?
Creating a company logo, or even just redesigning an existing one, can seem like a daunting process, but it doesn't have to be. With some planning and a little help, you can take your company image from dated to dazzling in no time!
1. Decide on what you need, and when you need it. Do you need a full rebranding package for a brand-new business, or just a refresh on your current logo? Is there a deadline, such as an item that needs to be printed, or is this something you want to work on during slower business periods? A clear scope of work with a reasonable deadline is the first step.
2. Look around for inspiration. There's an old saying that's often cited in the world of design — there's no such thing as a new idea. Designers get inspiration from everything — architecture, nature, colors. Look for objects that make you think of your business. Save images to a Pinterest board so you can start getting a feel for what images convey your brand personality.
3. Scope out your competition. Is that new business down the street killing it with their signage? Does your top rival have a sharp, recognizable website header? Once you start paying attention to branding, you can't unsee it. Those dated logos will start to stick out like a sore thumb; likewise, the strong visuals will stick with you. See who's doing it right, and who's doing it wrong.
4. Consider a professional. Many do-it-yourself options for logo development will pop up on a Google search, and they work in a pinch. But there's no substitute for working with a professional logo designer who can learn about your business and craft a logo that's unique to you.
5. Test it on your target audience. Show your potential designs to some trusted clients and colleagues. See what their initial reactions are and ask them why. You might like the logo, but if your clients don't, it's best to go back to the drawing board.
6. Have fun! This is a great time to take yourself out of the day-to-day grind and think creatively about yourself and your business goals. Keep an open mind and enjoy experimenting with color and type.
Check out our current logo prices.
Some before and afters from Christy Creative: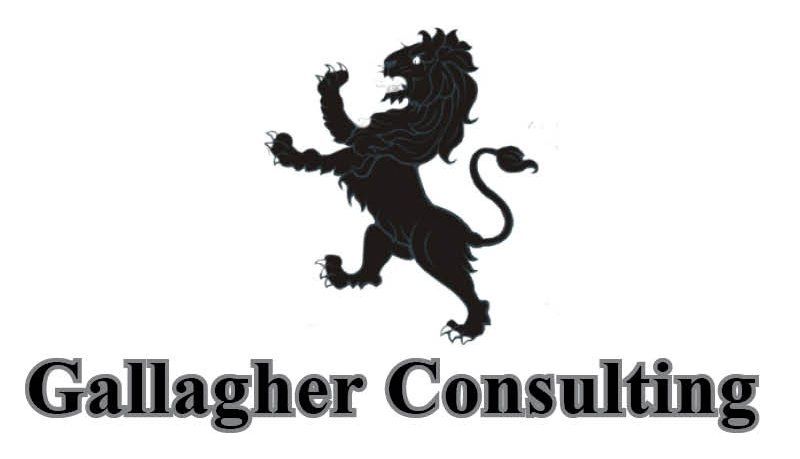 Do you need a logo and website refresh?
Contact us at Web Luminary to get started!