In 2021, Brennan of Raleigh Paint and Improvement was a frustrated by his website. He had spent roughly $3600 on website design and SEO with zero Return On Investment – he was getting zero calls from his website being found on Google.
Brennan realized that even though his website/SEO company told him that his website had "great SEO," it wasn't turning into sales and he needed to try something new. Enter Web Luminary.
I googled for "painter in Raleigh" and his business did not appear in the top 3, but it did appear on page 1. But when we looked at the website we both saw the problem. Brennan described it as NOT having the "Wow" factor. I agreed and I thought it was worse than that. You could not tell that this was a painting companies website. Actually, I thought it looked like a construction company website.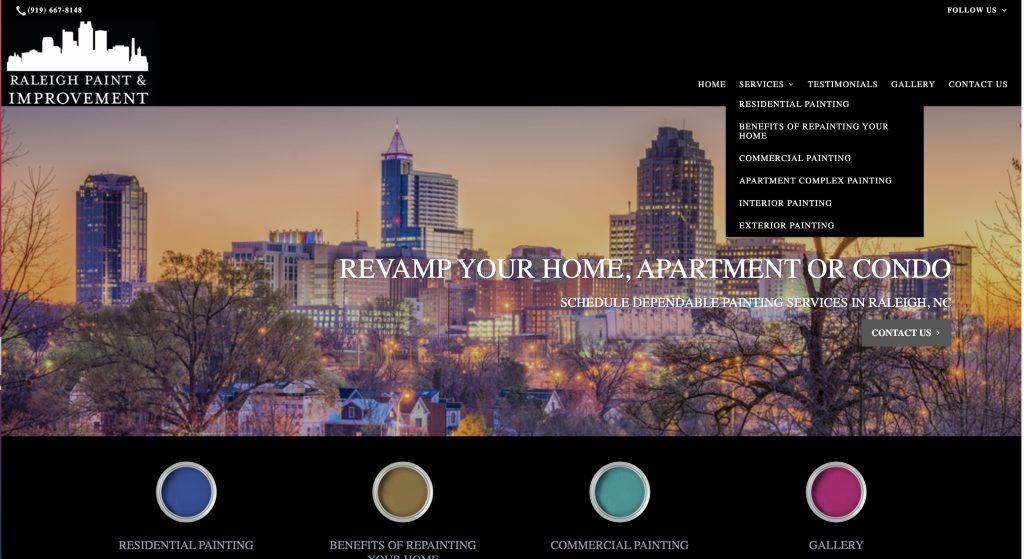 V. Results and Impact A. Launch of the redesigned website B. Initial user feedback and reactions C. Measurable improvements 1. Increase in website traffic 2. Decrease in bounce rates 3. Growth in conversions and leads D. Real-world impact on business growth 1. Boost in online inquiries 2. Positive effect on revenue 3. Expansion of customer base
VI. Lessons Learned He had good SEO (he was getting found on Google.) The business name with the keywords "Raleigh" and "Paint" helped a lot. However, only a seasoned website designer could see what was wrong. Value of data-driven decision-making D. Collaboration between design, development, and marketing teams
VII. Conclusion A. Recap of the Raleigh Paint and Improvements journey B. Emphasis on the transformative power of website redesign C. Encouragement for businesses to consider redesigning their websites for growth
VIII. Call to Action A. Inviting readers to share their own experiences B. Offering consultation or resources for website redesign
According to researchers at Stanford University "75% of users judge a company's credibility based on its website design."(1)
This just makes sense. You judge a book by its cover. That happens with websites too. Brennan needed a website that "clicked with his potential clients" so that they called him.
Here is a "before" Home page: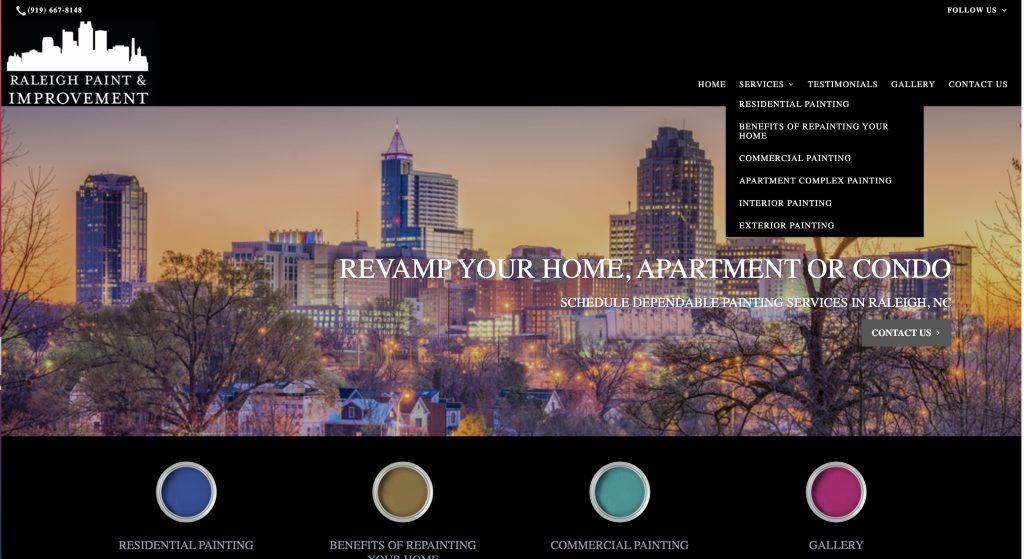 This is the after Home page designed by Web Luminary.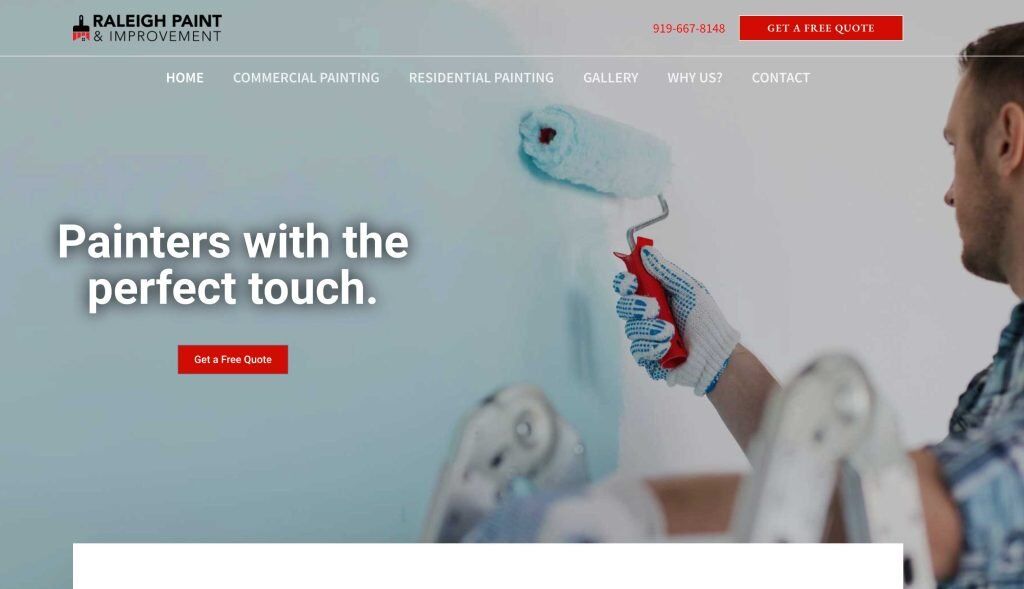 Here are the improvements from the previous website:
"Get a Free Quote" is a much better call to action that "Contact Us".
The call to action button color is red and stands out. It is clear that is what we want the website visitor to do. The dull grey button on the "before" website does not stand out.
His new slogan "Painters with the Perfect Touch." is simple, memorable and instills confidence. In contrast, the words "Revamp your Home, Condo or Apartment" is confusing. Is this a painting business or a general contractor? People who are on Google looking at different websites probably won't be drawn in by the picture of the skyline. They will click elsewhere.
The main picture of a man painting a wall is much better than the skyline of Raleigh. You want website visitors to understand what you do in 3 seconds or less. The skyline doesn't tell you what you do.
Lastly, the logo (a paintbrush) is more identifiable as a painting company than the skyline.
The proof is in the results. According to Brennan, calls from his website exploaded the first month after rollout of his new Web Luminary website. He made $10,000 the first week from 3 jobs that booked via his website. The growth has only grown exponentially from there. One year after his new website, he said his income was 4 times more than the previous year and he attributes most of that to his website.
He has also received many compliments on his website. Many homeowners and business owners said that his website look was the main reason they called him.