Small business owners, beware if you are putting all of your marketing eggs in one basket.
As many of you are know, Gmail went down on Monday, December 14th, 2020, at approximately 7 am EST. The outage lasted for about 45 minutes. 14% of users experienced slow or interrupted access.
First, there was the endless spinning of the wheel on your browser.
Then, one by one, each of your applications just switched off.
"Oops, there was a problem" messages flashed across the screen and apps. Gmail, Youtube, and other tools like Google Drive and Google Docs stopped working.
Just like that. Kaput. Nada.
Did you panic?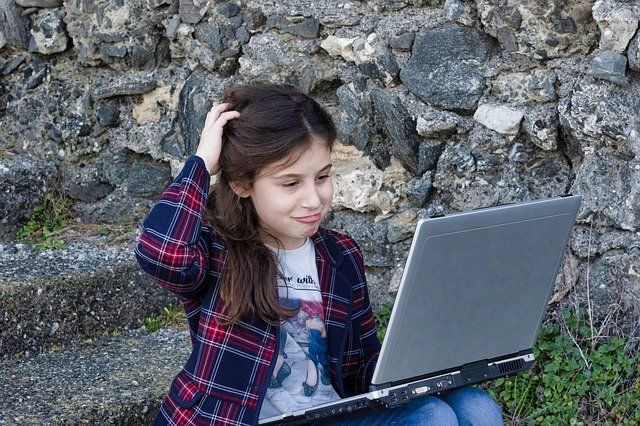 For me, I didn't notice it then. I was awake but I wasn't in business mode yet. However, most of Asia and Europe were very much into the workday, and one could sense a modicum of panic there. Everyone flocked to Twitter, to see if they could find an answer. The tag #gmaildown was trending….
And the memes abounded.
"The day we can't google what is going on with Google" #2020 was trending big time.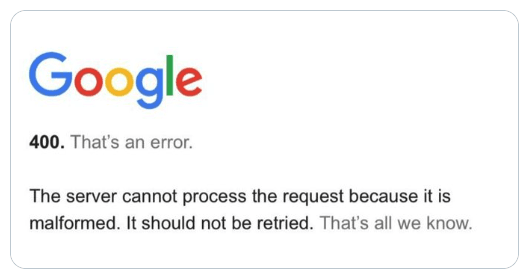 Google HQ –
The next day, on the 15th, there were no error messages, but things were still a bit shaky.
That's when a thought flashed across my mind, I asked myself -, what would happen if Google went down for a week or more? Would my business suffer? Was I too dependent on Google? Was I too dependent on any of the technology I used? What about access to all my files on Drive… I thought, no – I can still survive.
But, maybe, we should take a pause and think about all the other technologies that we have grown to depend upon. Email, for instance, or payment gateways. Or gasp – Facebook or Instagram.
The month of March 2019 saw some downtime for Facebook and Instagram. The experience was almost as traumatic. It trended again. On Twitter. In the networking meeting, I was in, people were mumbling – "I was going to do a Facebook Live after this." – "My post about our new product was going live today!!!" "I can't access my group!"
Facebook error message:

It has been over a year since this has occurred, and you would think that some people learned their lesson. But just recently I heard a story from a business coach. One of her clients lost her online clothing store on Instagram. Everything. It was gone. She was relying solely on Instagram as a marketing funnel for leads and customers. No website. And then her Instagram got hacked and she lost it all and had to start over again. Her business coach told her that she needed a website. Pronto.

I have also heard stories where people have been put in what is called Facebook jail. Go ahead -Google it. (or Bing it)! There is such a thing as Facebook jail. If you get all your leads from just Facebook, you are putting all your marketing eggs in one basket.
Social platforms, such as Facebook, help you meet your client when they are just a lead. Then, you can take your dream client on a journey via a Facebook group and email marketing. During that journey, you can offer them a gift (freebie) to join your email list, and continue the journey with email marketing as an opportunity to connect more deeply with them. You are basically establishing the beginning of a long-term bond with them, by giving them what they came for. Make sure you utilize an email service such as Constant Contact, mailer lite, or Active Campaign. These mail services are more reliable than others and require a domain email address.
Ask yourself these questions:
Do I have more than one email address? (If you only have a Gmail email, you could think of an additional email address associated with your domain name.) I have three e-mail addresses – yahoo, Gmail, and my domain address – @webluminary.com.
If my preferred payment method does go down (ie Stripe) can I still get paid quickly? (I use Paypal and I can switch to Quickbooks invoicing that takes all credit cards, if necessary.)
Do I have the email addresses of all my potential clients that are easily accessible? (Yes! I have backups of the contacts on my phone, computer, and an external hard drive. My clients are in Dubsado and my email list is in Mailerlite.)
Do I only use social media as my marketing funnel? (No! I have a Facebook group, but I also have a website with a contact page and lead funnel, along with my leads in my Contact Management System (CRM) ).
If you answered incorrectly above, you need to fix some things. Here are my key takeaways:
Have an email strategy that doesn't just rely on Gmail (and have more than one email address).
Have a lead generating website that can be found across search engines (Google, Bing, etc.)
You may use only one social media platform, but don't depend on it purely for sales.
Make sure you set up more than one payment method. Using just Stripe is not a good option.
To be fair, Google and Facebook have experienced very few hours of downtime during their course of service. Unfortunately, when Google goes down it goes down, it can take other systems with it. Even if we can shift to competing systems during this time, how can Gmail users switch services, if they do not have an alternate mail system? It could be risky, therefore, to have your domain, email, and iCloud storage, all on Google. What if there is downtime? And what if, this time, the disruption is for much longer than usual?
We just, sometimes, need to apply a "what if" to a situation, and see whether we are too vulnerable with our applications. For instance, with Facebook now owning Instagram, in the event of it going down, it takes Instagram and What's App with it!

So, let's read the writing on the wall. To put it in a nutshell, let us not depend on just one technology, like Google or Facebook for everything associated with our business. Depending on a single platform for all that we do could put us in jeopardy. For now, it sure is better to be safe than sorry. And to keep our "marketing" eggs, in a lot more than just one basket.
If you need suggestions on how to create a robust website where the "what-ifs" have been thought through for you, please contact me.